Bones Redz Bearings
£

19.95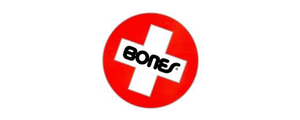 The worlds biggest selling skate bearings... A must for any skater. Guaranteed quality and longevity.

Bones Reds Features:

Bones Reds Skateboard Bearings x8 Pack.
Single, non-contact, removable rubber shield for easy cleaning and less friction.
High speed Nylon® ball retainer for greater strength and speed.
Pre-lubricated with Speed Cream™ racing lubricant.
Skate Rated™ clearances, tolerances, materials and lubricant provide the best performance and durability possible.