PRIME HERITAGE WORLD INDUSTRIES RANDY COLVIN VELVET SAFARI 9.75" REISSUE
£

109.95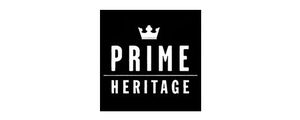 Prime Heritage is a US based skateboard company which manufacture decks with a solid construction, and feature unique Prime Heritage graphics. Whether you like to skate street, park or pool, we've got skateboarding covered.
All Prime decks are Limited Edition and produced using old school print techniques. These are some of the collectors decks of the future for sure... Don't miss out! Each is numbered.
Another stone cold classic Marc McKee reissue from Prime, this time the flocked and UV reactive World Industries Randy Colvin Velvet Safari board.
"When I started working on this graphic that was supposed to be like one of those cheesy '70s velvet backlight posters, I had no clue it would be possible to actually apply that black velvet stuff to a board. By some strange coincidence though, when Chicken and Kelly Belmar-the guys at the place where our boards were screened-saw this graphic they said they could do it and they knew exactly where to get the stuff. Right next door to them was a toy place where one of the things they did was apply the fuzzy shit for the hair on G.I. Joes. It was just a matter of being able to silk screen the glue on a deck, and then all they would have to do is sprinkle on the powder and wait for it to dry. I heard a few people say the fuzz was nice for grabs". @marcmckee from Sean Cliver's Disposable.
Hand screened direct to board at Prime, original shape and hole pattern.
9.75" X 32.125". Nose 6.125". Tail 6".